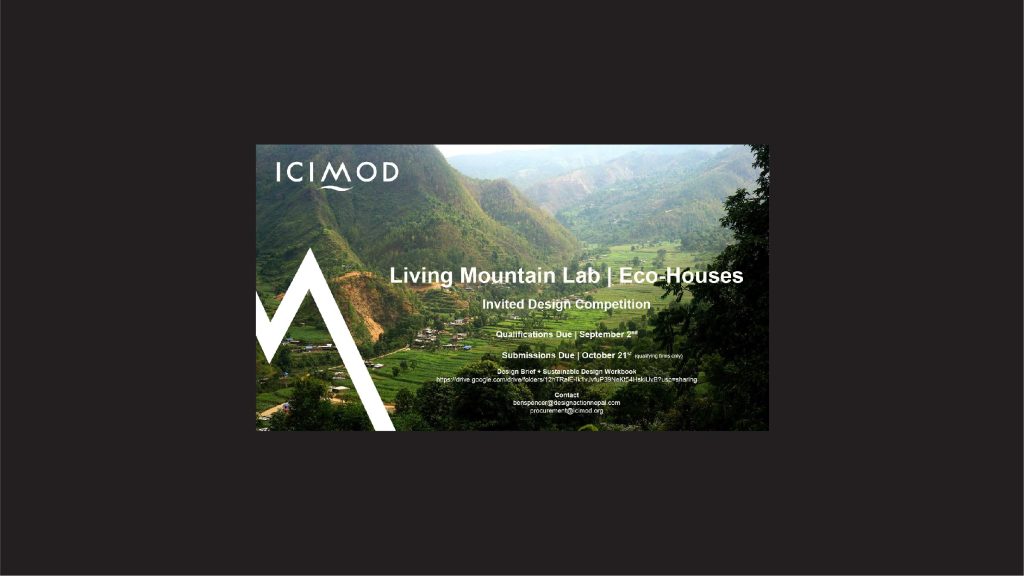 News
ICIMOD Invited Design Competition
ICIMOD Invited Design Competition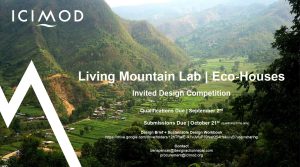 ICIMOD will select three to five design submissions as finalists for in-depth review and one of these finalist submissions for further development and implementation. Additional submissions will be selected for inclusion in an ICIMOD Living Mountain Lab publication on Eco-House design.
The competition
Design Brief + Sustainable Design Workbook
are available in the following
google drive folder
.
To participate, firms must first submit Qualifying Documents – due on September 2nd, 2022
Qualifying firms will then be invited to submit Design Proposals – due on October 21st, 2022
Send qualifying documents and design proposals to;
…and send questions to
We look forward to hearing from you!
Ben Spencer
ICIMOD | Living Mountain Lab | Eco-Houses
Design Action Nepal
University of Washington
Disclaimers
ICIMOD reserves the right to amend the rules of, or cancel, the competition at any time
ICIMOD reserves the right to accept or reject any proposal without giving any reason whatsoever
All decisions relating to this competition are at the full and total discretion of the Director General of ICIMOD